European History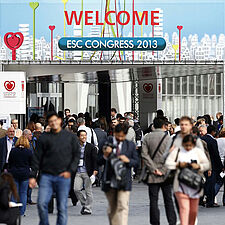 2013
Daiichi Sankyo presents Hokusai-VTE, a phase 3 study of its investigational factor Xa inhibitor, edoxaban, in the treatment and secondary prevention of patients with venous thromboembolism at the ESC congress in Amsterdam. A few months later the company announces the results from the ENGAGE AF-TIMI 48 study, a global phase 3 trial which evaluated edoxaban for the prevention of stroke and systemic embolic events in patients with atrial fibrillation.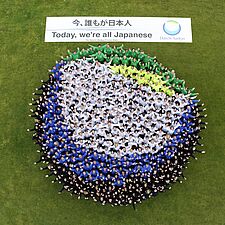 2011
After the big earthquake and the tsunami in Japan Daiichi Sankyo Europe offers strong support to its colleagues in Japan. The company also launches an aid initiative called "Daiichi Sankyo Children Aid". This is to help Japanese children severely affected by the earthquake disaster..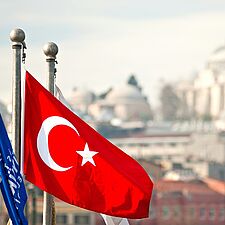 2010
Daiichi Sankyo continued its growth strategy by opening new affiliates in Ireland and Turkey. The latter has been the fastest growing pharmaceutical market in Europe that time. In addition, the company substantially increased its field force capacity by taking over sales representatives from Merck Serono in France, Germany, Ireland, Italy, and Turkey. As a result, the number of employees in Europe grew from about 1,700 in 2007 to nearly 2,500 in 2010.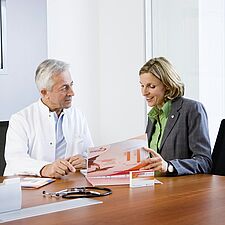 2009
An antiplatelet agent to prevent atherothrombotic events, Efient®, is launched in several European countries. The medication is based on the active ingredient prasugrel.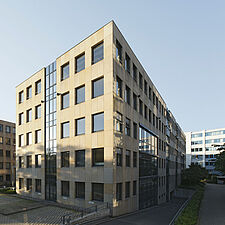 2008
To strengthen its oncology pipeline, Daiichi Sankyo acquires the biotech company U3 Pharma in Martinsried, Germany.
In addition, Daiichi Sankyo lays the foundation for further growth in Europe by acquiring the marketing rights for the osteoporosis drug Evista® (with the active ingredient raloxifene) from Eli Lilly and Company, and by establishing new affiliates in Istanbul and Dublin.
Moreover, the number of field force employees is significantly increased by taking on highly qualified people from Merck Serono in various European countries.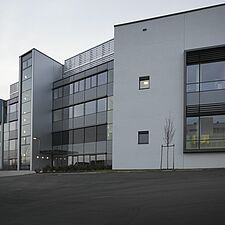 2007
Further investments were made in the German production site in Pfaffenhofen, with additional, state-of-the-art facilities being opened in 2007.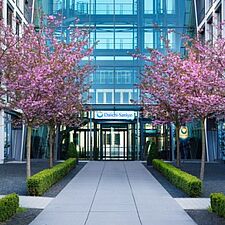 2006
Daiichi Sankyo Europe is founded as the new European headquarters on 1 July 2006 in Munich. Business activities in the United Kingdom and Germany are integrated.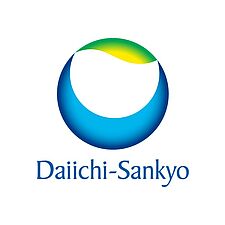 2005
Sankyo and Daiichi establish a joint holding company in Japan named Daiichi Sankyo Company, Limited. The European merger follows one year later.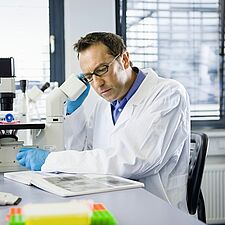 2002
Sankyo launches olmesartan, a strategic global product for the treatment of hypertension. It is promoted as Olmetec® in Europe and as Benicar® in the United States.
To further expand our company's European presence, Sankyo acquires Paris-based Laboratories Fornet in 2002 and gaines access to the French market, one of Europe's major pharmaceutical markets.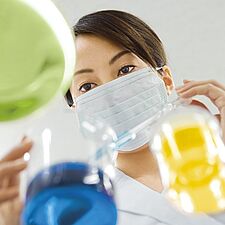 1985
Sankyo establishes two international subsidiaries: one in New York and one in Düsseldorf (Germany). This allows the company to conduct overseas clinical trials, which are required for the international approval of newly developed drugs. In addition, Luitpold founds an affiliate in Austria, marking the company's business start in this country.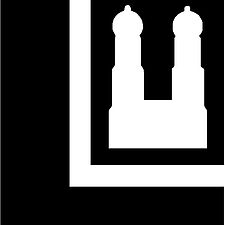 1981
From 1981 to 1986, the establishment of subsidiaries in the United States, Portugal and the United Kingdom further increases Luitpold's international presence. Still managed by the founding family, the Luitpold company has no successor in place to take over the family business.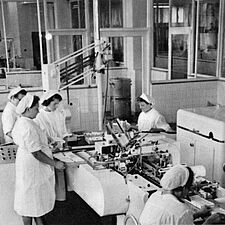 1962
From 1962 onwards, the Luitpold-Werk increases its international presence and establishes affiliates in Brazil, Spain, Switzerland and Italy. Moreover, a second production site is built in Altkirch, France. At that time, this site is one of the most modern facilities in the Alsace region, and it receives several awards for its high environmental standards.
1950
At the end of the Second World War, business activities have to be halted for several weeks. But, in a matter of months, Luitpold-Werk manages to master the difficult post-war business environment. In the 1950s and 1960s, Luitpold establishes new offices in Munich and new production facilities in Pfaffenhofen.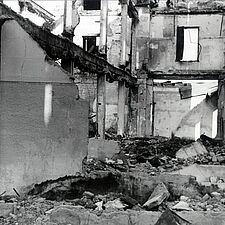 1943
In 1943, Munich is bombed, and the facilities on Zielstattstrasse are destroyed. Nevertheless, business activities continue as far as possible, and the individual departments move to ten temporary offices and laboratories across the city. As a result of these changes, the company decides to build new production facilities about 60 kilometres north of Munich in Pfaffenhofen.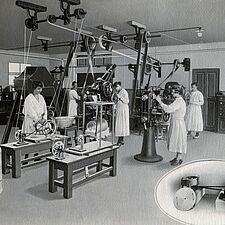 1942
By 1942, the number of employees has risen to about 300, even though raw materials are hard to obtain and export is limited.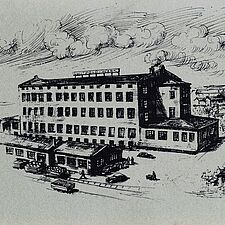 1928
The Luitpold-Werk start its business activities with ten employees in an office in Munich. The company enjoys stable growth and moves several times before establishing its first factory on Munich's Zielstattstrasse in 1928 – the same street where our European headquarters are located today. By the time the factory has opened, the number of employees has increased to more than 100. Luitpold's products consist primarily of digestive enzymes in the early years and are shipped to about 50 countries around the world.