We care for every heartbeat
We care for every heartbeat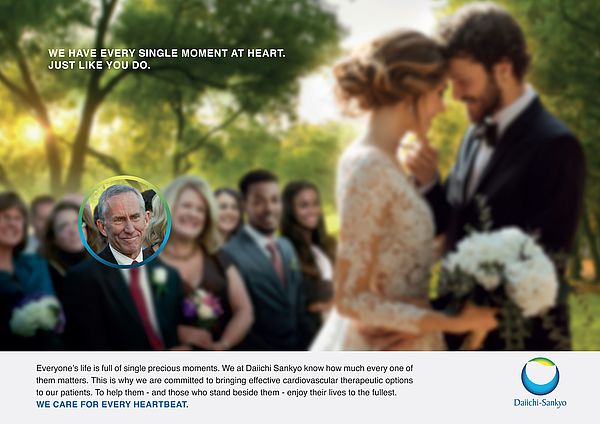 Making a difference every day to people's lives – this is the driving force behind everything we do at Daiichi Sankyo across Europe.
This campaign marks the start of a journey for us: the aim is to show our clear intent and drive to put patients at the center of what we do.
We believe that by doing that and understanding what is truly meaningful to patients, we will be able to:
accelerate the development and access to innovative treatments

empower patients to better manage their conditions in partnership with healthcare professionals.
Making a difference every day to people's lives requires the efforts and commitment of each and every one at Daiichi Sankyo in Europe. It's about striving to see and feel things from our patients' point of view and acting accordingly. Of course, more than a campaign is needed to achieve that but it's a starting point.
Precious Moments
Our campaign centers on moments: everyone's life is full of precious moments and every one of them matters. This is why we are committed to bringing effective cardiovascular therapeutic options to our patients. To help them – and those who stand beside them – enjoy their lives to the fullest.
WE CARE FOR EVERY HEARTBEAT.